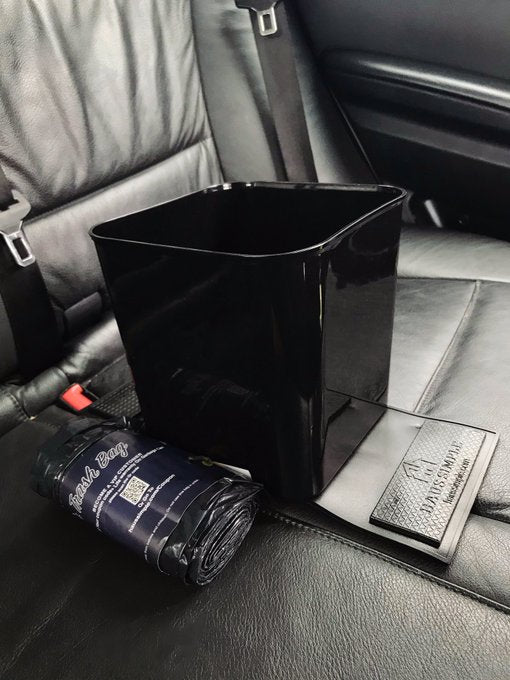 TOSS YOUR TRASH
I have a HUGE pet peeve… and that is a dirty car.
I can't stand seeing trash, old papers, dust and sensing old sweat smells in a car. For that reason, I aim to keep my car as clean as possible.
It may not be noticeable, but we spend a lot of time in our cars; in between work commute, activities and entertainment, it can certainly grow as dirty as a garage. Apart from that, with the situation from Covid-19, our cars have become increasingly useful, as most services have transitioned to a drive-through format (even clothing stores!)
I had a small garbage can from the dollar store, but it was flimsy, the shape didn't adapt to my car and it would flip while I drove. Imagine having garbage and liquids flip all over your car as you drive… (not a good picture).
I recently came across Haussimple's spill proof car garbage can and decided to give it a try.
I like that it has rounded edges and the size accommodates nicely to my car. It measures 7.4 x 7.2 inches and weights about 1 pound.
It comes in gray and black color, which I think are nice options for most cars. What I really liked about this garbage can is that the bottom has spikes and velcro technology, which allows the garbage can to adhere nicely to my car (I no longer have to worry about the garbage can flipping!!)
Another bonus (which I really appreciated) is that it comes with 20 lemon scented garbage bags! The scent isn't overwhelming, so it helps keep the garbage from smelling terrible without a strong lemon smell.
This was a great find and I think you should check it out!